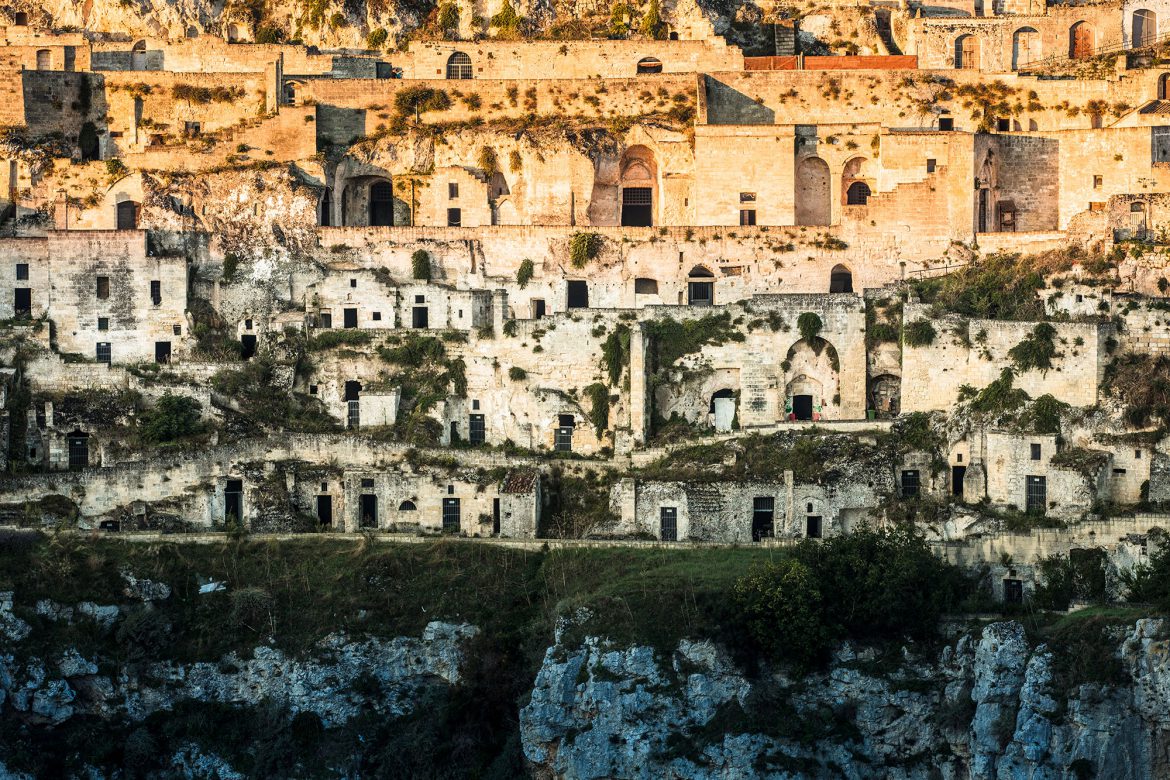 I can't say why I'm so lucky but in May I got to spend another 3 days photographing Matera, in the region of Basilicata, Italy.  It gets better every time.  This time our little workshop group stayed in the center of the "sassi", the caves that are the prehistoric foundation of this great town.  In fact some of our hotel rooms were in caves, although the 5-star-appointed type of cave.
Where your walking shoes and get ready for some steps because the place is a maze of winding stairways.  They publish a map with different routes you can walk, and that's fine if you're just checking off a list, but I  prefer launching out without a plan…. maybe not something I should admit as a tour guide. But since we stay a few days, there's time to get a little lost and it's always rewarding.
For street shooting, this place is as good as it gets.  Locals are welcoming, or at worst indifferent about being photographed, and the lines and angles of the buildings and roads are surprising at every turn.  The "modern" town up top offers up typical southern Italy street scenes, but then as you dive down into the ancient sassi, where people have carved their houses into the soft stone for over 2000 years, the town becomes more like old Jerusalem.  In fact, several films about the holy land have been made here, notably The Passion of the Christ and the latest Ben Hur.
We always spend at least one evening with an overlook of the town from across the river gorge. There are several places that make for great panoramas, but the most popular is called Belvedere-and a "nice view" it is. From the large parking lot, escape the tour bus crowd and head down the path into the gorge.  As you descend you'll find all sorts of caves opening to the city view and get a feel for the place 500 years ago. Along the gorge further east are cave churches with wall art dated to early christian times.
Our Puglia Workshop, April 3-10, 2019 will include 3 days in nearby Matera.  Learn more!