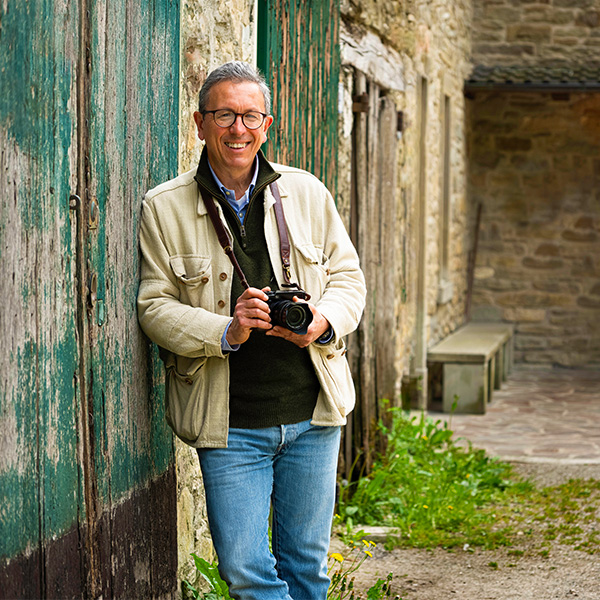 Instructor and Guide
Gabriele Angelini is an Italian photographer and publisher who makes his home in Imola, near Bologna.  His passion for street photography is infectious and it's a pure pleasure to shoot alongside him.   The first thing you'll notice is his big smile and his unbridled enthusiasm for every place we photograph.
Also infectious is his love for the history of Italian photography.  Gabriele taught photography at the University of Bologna (founded 1000AD) and shares his studied insights about how photographers see and present the landscape over the last century.
Traveling with a friend like Gabriele, deeply passionate about Italy, makes all the difference in your experience as he introduces you to people on the street, and local traditions.
Gabriele lives and works in the Emilia Romagna region of Italy, the heart of classic Italian cuisine.  Food and wine play a big part of any true Italy experience and this is a man you want to guide you there as well!