Sicily Living Traditions Photo Tour
9 days, 8 Nights      6-12 Guests     $4350 (partner discounts)       April 6-14, 2020
---
No-one celebrates Holy Week like the Sicilians!  We're proud to offer this un-common tour, in an atmosphere suspended between ritualism and popular faith, as we journey through archaeological sites, baroque cities and hilltop towns in Sicily.  
Authentic Sicilian cuisine and wines will play a big part in our "deep dive" into Sicily traditions.
Partners are welcome! The sunshine, seafood and unparalleled local history make this a rich experience whether you're photographing or not.
Our Sicily photo workshop includes street photography in the heart of Holy Week and Easter celebrations, along with the most vibrant of street markets.  In addition, we'll experience classic landscapes of historic Greek and Roman ruins.  We'll also be touching on the Mediterranean along the way, so plan to get some sand in your shoes!
ACTIVITY LEVEL
This tour requires good fitness, as we'll walk 2-3 miles per day in and around the towns we visit.
BEGINNER FRIENDLY /  PARTNER FRIENDLY
Whether you're a seasoned pro or do this just for fun with your iPhone, this tour is designed to offer valuable instruction and to rock your portfolio.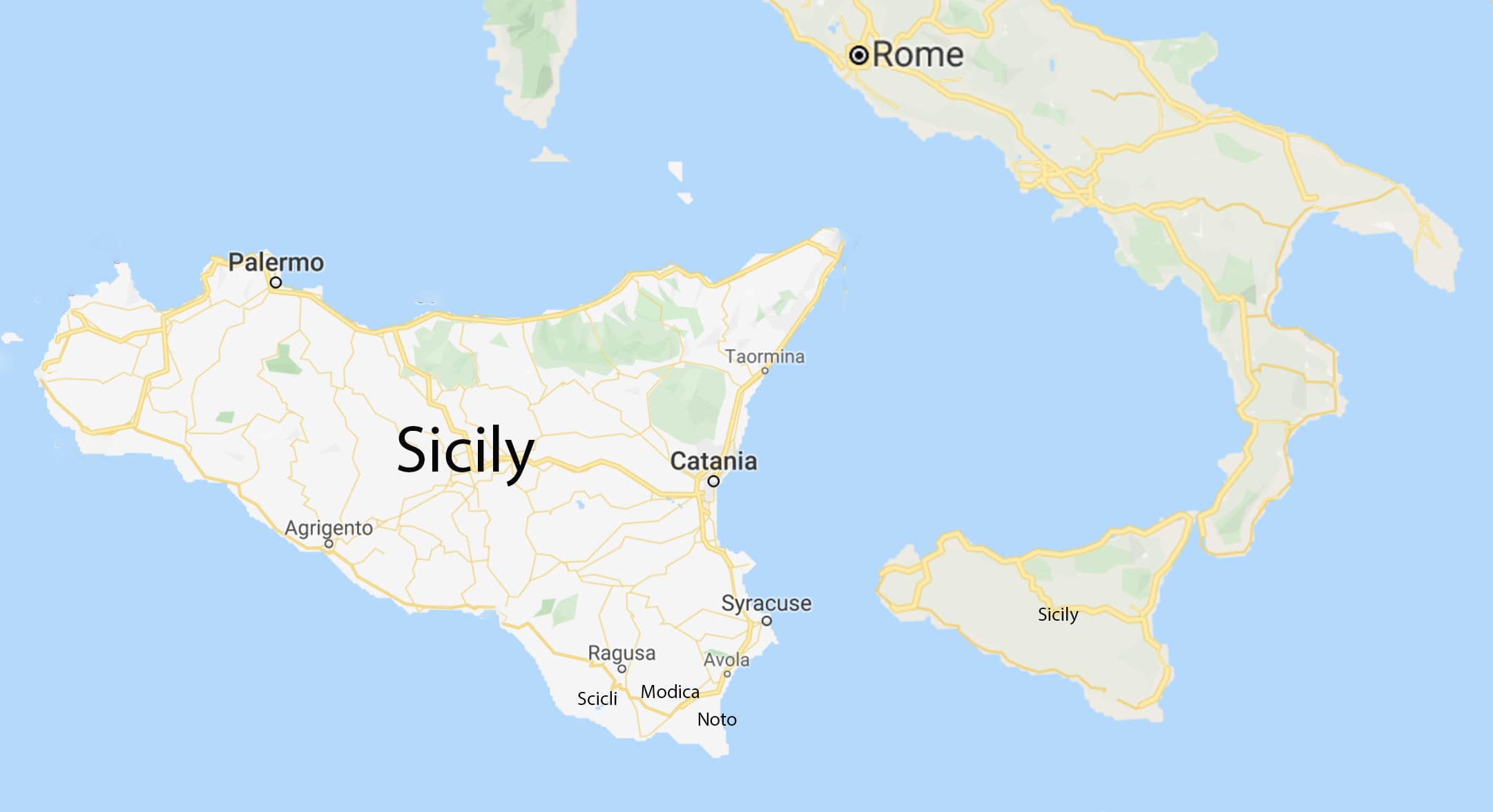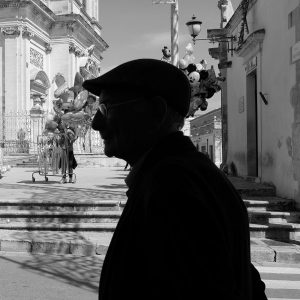 Sicily Pre-Workshop
Fly to Catania Fontanarossa Airport and stay a night on your own to acclimate.
We will suggest a hotel for you in Catania. (TBA)
Meet up in the early afternoon for pre-workshop introductions  and a fun welcome dinner.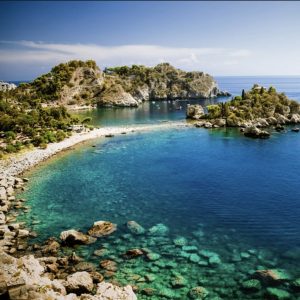 Day 1 | Taormina
Meet in Catania and begin our tour officially
Travel to Taormina
Visit to the Greek theatre, lunch in Taormina.
Travel west to the town of Agrigento
Taormina is a hill town on the eastern coast of Sicily, located near Mount Etna, an active volcano with paths that reach the top. The city is known for the Ancient Theater, an ancient Greek-Roman theater still in operation today, it has been the residence of many artists and writers for its magical atmosphere.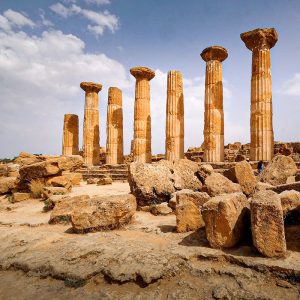 Day 2 | Agrigento / Valle dei Templi
Meet at hotel and visit The Valle dei Templi.
Back to the hotel and free afternoon, possibility of visiting Agrigento.
Dinner in Agrigento.
Agrigento is a hill town on the south-western coast of Sicily. The historic center has the ancient medieval structure, with narrow alleys and stairways that climb the slopes.  From the most modern Viale della Vittoria, sitting in one of the bars shaded by ficus trees, you can admire a splendid view of the Valley of the Temples.
The Valle dei Templi
 is an archaeological area among the most beautiful in 
Italy
, as well as the largest in the world, is truly a magical place. Characterized by an excellent state of preservation, and by important Doric temples of the Hellenic period, it is visited every year by visitors from all over the world. The temple of Concord is the best preserved of all Greek classicism.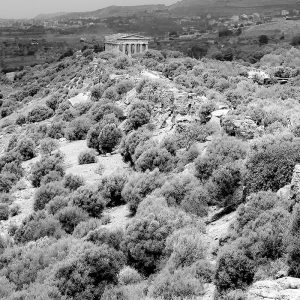 Day 3 | Realmonte / Modica
Visit Scala dei Turchi in Realmonte.
Travel to Modica (2,45 hours), on the way stop at Donnafugata Castle.
Check in at Hotel.
La Scala dei Turchi, a splendid dazzling white jewel that frames the clear blue of the sea.
is a fascinating place, where centuries of rain and wind have carved a natural staircase and whose white color is made more dazzling by the sunlight.
The castle of Donnafugata is located about 15 kilometers from the city of Ragusa. The current building is a sumptuous noble residence of the late 19th century. The interior is absolutely valuable and together with the whole architectural context it has stimulated the imagination of numerous writers and directors. Also the legendary link between the castle and the cinematic masterpiece by Luchino Visconti "Il Gattopardo" is legendary, probably born from the fact that the writer of the novel from which the film is taken, Giuseppe Tomasi di Lampedusa, calls "Donnafugata" the summer residence of the Salina family.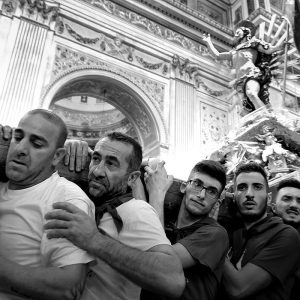 Day 4 | Modica / Ispica
Visit Modica and special visit at the famous old chocolate factory in Sicily with tastings of course!
Mid afternoon: travel to Ispica to attend the ancient procession of Christ at the Column.
Check in at Hotel
Modica is a baroque city of the Val di Noto, located in the south east of Sicily and has been part of the UNESCO world heritage cities since 2002.
Today it is known above all for the production of the typical Aztec-derived chocolate. The historic center of the city, entirely rebuilt following the earthquake of 1693, is divided into two large districts: Modica Alta and Modica Bassa. Walking the streets of Modica means taking a path steeped in history among late-baroque palaces, churches with majestic bleachers and great masterpieces.
Ispica stands on a hill about 7 km from the sea. Easter is the most important of its religious festivals. Processions, sacred representations and relegious functions are animated and managed by the two historic fraternities. The most anticipated and important days are Thursday and Friday dedicated to the veneration of the Christ scourged at the Column and of Christ with the Cross on his shoulders.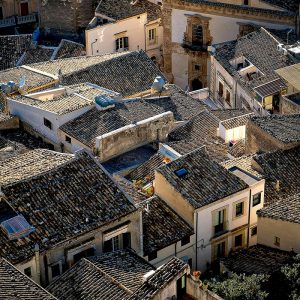 Day 5 | Ragusa
Visit ancient Ibla (Ragusa).
Late afternoon possibility to attend the Holy Friday night procession in Vittoria.
Ibla is currently the oldest district of the historic center of Ragusa, also called only Ibla or, in the Ragusa dialect, Iusu. After the earthquake of 1693, the ancient city of Ragusa was rebuilt by implementing sites that produced works, buildings and monuments of late Baroque taste. The ancient city contains over fifty churches and numerous Baroque palaces. In the eastern part, there is the Ibleo Garden and there are also the excavations of an ancient city that according to several historians would be identifiable with the Hybla Heraia.
Vittoria is rich in evidence of the Liberty and Art Deco style, introduced by the great Palermo architect Ernesto Basile. On Fridays there is the representation of the "Descent of the Cross": in the Calvary temple decorated with colored majolica representing scenes of the passion and death of Christ, the actors with the vintage dress and reciting in dialect lay the body of Christ descended from the cross in an urn that is carried in procession through the city streets until where the church and monastery of St. Teresa once stood, before returning to the mother church where the Christ is placed in the funeral bed.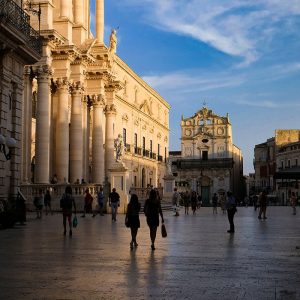 Day 6 | Piazza Armerina / Caltagirone
Visit Villa del Casale (Piazza Armerina) and Caltagirone.
Check in at Hotel.
Piazza Armerina, a splendid city of art, set in the center of Sicily, boasts a long series of monuments that tell of a glorious past. The town's flagship is the Villa Romana del Casale, dating back to the end of the 4th century. A.D. and belonged to a powerful Roman family. The splendid imperial villa in the Roman heart of Sicily, in the province of Enna, is a magnificent rural dwelling, whose charm is due above all to the enchanting mosaics, considered the most beautiful and best preserved of their kind. Result of painstaking work made of clear and exciting images, they significantly embellish the remains of the sumptuous residence inserted in 1997 into the UNESCO World Heritage List.
Caltagirone is famous for the production of ceramics, an activity developed over the centuries from the time of the ancient Greeks. The historic center is full of numerous churches and monuments  while the modern Caltagirone is arranged like an amphitheater and appears in the eyes of visitors in all its splendor with the great churches, bell towers, towers and an expanse of roofs with characteristic terracotta tiles.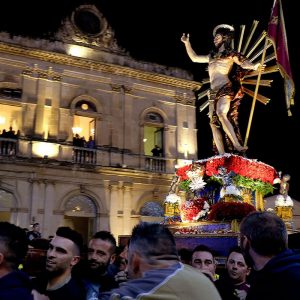 Day 7 | Easter / Scicli
Morning in Scicli to see the famous Il Gioia.
Free afternoon.
Scicli is a town nestled among the hills, rebuilt after a terrible earthquake; it maintains a marvelous historic center, with via Francesco Mormino Penna, a UNESCO heritage site, a town with a hundred bell towers for the numerous churches scattered in all its streets village rebuilt in late Baroque style.
Il Gioia, the Resurrection of Christ – called the Living Man – is celebrated on Easter day, to the cry of Joy, from which the 'u Gioia'.
The wooden statue of Christ, an eighteenth-century work and kept in the Church of Santa Maria La Nova, is carried in procession through the streets of the city and waved and danced in joy throughout the day until late.
With the arms of the sedan raised vigorously from the maximum height, the young people repeatedly shout together: Joy! Joy! Joy!   Thus begins a fascinating and sublime orgiastic rite. For more than an hour, inside the church, the young people, at short and regular intervals, continue to lift the statue, leaning sideways, forward, backward, always shouting in chorus: Joy! Joy! Joy! What happens is impressive. A strongly marked erotic ritual is clearly celebrated. To realize this, just look at the faces and movements of the young people of Scicli, who exude joy and vitality from all their pores. They improvise, play, collide, laugh with intimate and total participation.
Surrounded by an enthusiastic atmosphere, Gioia is taken to the streets of Scicli at a frenetic pace, with the whole mountain of flowers on which he rests, pushing him up and down, back and forth, and in every direction, according to his whim and 'inspiration of young people who carry it around, to the sound of the traditional anthem.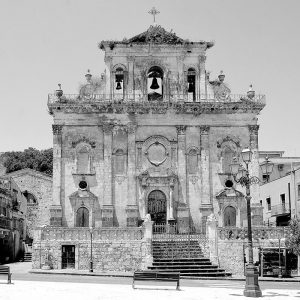 Day 8 | Noto / Siracusa
Leaving the Hotel in Modica.
Visit Noto and Ortigia (Siracusa).
Check in at Hotel in Siracusa.
Noto, called the "capital of Baroque", its historic center was declared a World Heritage Site by UNESCO,  The streets of the city are interspersed with spectacular squares and imposing stairways. On 11 January 1693 the city, then in its full splendor, was destroyed by the earthquake of the Val di Noto, in which about 1,000 people died. Immediately after the terrible event, the city was re-built 8 km further downstream, entirely in the fashionable style of the Baroque.
For this reason it's been called the "perfect baroque city".
The island of Ortigia represents the heart of the splendid city of Syracuse, the Ancient Greek center.  An island, it is connected to the mainland by the Umbertino Bridge.
The most famous myth of Syracuse is that of the nymph Arethusa. Even today the myth lives again on the island of Ortigia thanks to the so-called Fonte Aretusa, a mirror of water that flows into the Porto Grande of Syracuse. Here and along the banks of the Ciane river there are the only wild papyrus trees in all of Europe. The papyrus grows wild only in Egypt.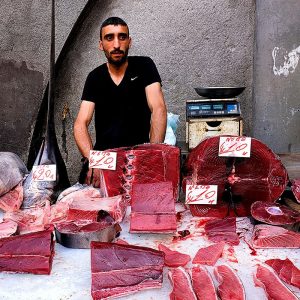 Day 9 | Catania
Back to Catania, we'll say our farewells about 3:00PM.
Enjoy the fish market in Catania or just relax for an evening before flying home the 15th.
Catania is an ancient port city on the eastern coast of Sicily, located at the foot of Etna. The large central square of the city, Piazza del Duomo, is characterized by the picturesque statue of the Elephant Fountain and the richly decorated Cathedral with the famous Sant'Agata chapel. In the south-western corner of the square, La Pescheria, the fish market held on weekdays, is a roaring spectacle surrounded by restaurants that serve fish.
The Workshop
Each day we focus on one technical skill and one esthetic concept.  Assignments are given daily with printed examples, so that in your free time you can work on those skills.
Daily classroom time is short but important, because that's where we can evaluate our images and present helpful editing tips in Adobe Lightroom and Photoshop.
Workshop Sessions
On-screen reviews of participant images serve to inspire the group and give us a demonstrateLightroom editing techniques.  Most guests remark that review /critique is the most valuable learning experience.  We normally devote an hour each day to classroom discussion, as our facilities and location allows. In the field, we begin each day with a themed discussion and then allow the rest of the day for individual shooting.  Our discussions center around finding more interesting compositions, perspectives and more dynamic light.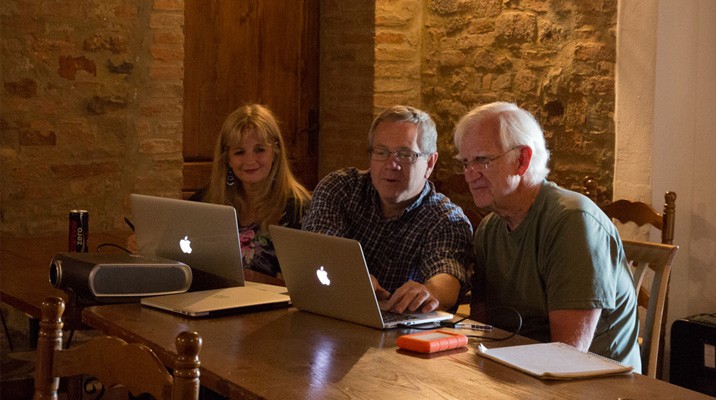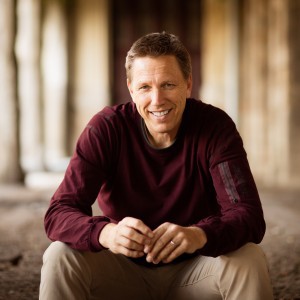 Workshop Leader
Drake Busath is the originator of Italy Workshops. Having lived and worked extensively in Italy, he speaks the language and has guided hundreds of photographers on week-long workshops in different regions, from the Alps to the heel of the boot.
Drake will share what he's learned over 35 years photographing Italy and encourage you to identify and develop your own personal style while traveling. More about Drake
Our Local Tour Manager
Gabriele Angelini, professional photographer and publisher from the Emilia Romagna region of Italy, will produce and guide this special tour for us.  Having an Italian photographer with us makes all the difference!  Gabriele will introduce you to wonderful people and places tourists just couldn't find on their own.
With an intimate knowledge of the area, he's  also the person who can anticipate our group needs and smooth any travel bumps along the way.
Having an experienced pro along like Gabriele is your best guarantee of a safe and smooth week of learning and enjoyment.
Italy Workshops offices are located in Salt Lake City, UT in the historic downtown mansion of Busath Studio & Gardens.  Please feel free to stop in and visit.
We are open and reachable by phone Tues-Friday 10AM to 6PM MST.  801-364-6645
Sheryl Bird handles all registrations from her office in Boston, MA.  Sheryl is reachable by email at info@italyworkshops.com
Frequently Asked Questions
Unlike some workshops, ours is not a camera fashion show. We don't much care how new your camera is, or how much you spent on it.  In fact, bringing a well worn camera, one that you're super comfortable with, promises to be better in many ways, especially for street photography.
Tripods are optional on this particular tour.  If you're already a regular tripod user, there will certainly be opportunities for it (especially if you're an early riser). But if you're not comfortable with a tripod,  don't worry about bringing one.
Smartphone cameras are welcome on this trip either as a backup or as your main camera!
Participants who are very comfortable with their computer are encouraged to bring it along. Editing your images during the week can enhance your learning experience. We currently use Adobe Lightroom CC for our on-screen reviews sessions. You will learn new LR editing methods and workflow shortcuts during classroom reviews and critique. Even if you've used Lightroom, we highly recommend brushing up before the workshop by watching the free tutorials available on Adobe.com.
If you are not fluent downloading and managing digital images, you might consider leaving the computer behind and just focusing on camera work. You can still submit images daily for review, and perhaps find more time to learn about your camera and develop a discerning eye. (Not to mention sleep happily while others are editing into the night)
Observer Participants may be beginner photographers, attending all instruction and field trips, but not required to submit photos for critique. This is a fun way to learn without pressure. You'll still photograph the same things and we'll still want to review your work on the back of your camera and offer individual instruction in the field.
All Skill Levels Are Welcome
Intermediate Photographers
We want to help you master those buttons and menus on your camera! Short, daily field lessons will tackle one technique at time. Further individual attention in the field helps you lock in concepts of lighting and composition.
Any camera is welcome (yes, even smartphones!).
Non-photographer partners are welcome to sit in on all discussions and participate at their own level of interest. (Beginners often make some of the best images we see!)
Advanced Photographers
As an advanced photographer you'll be encouraged to:
Build your portfolio, adding strong images every single day of the trip.

Focus on style development, lighting and composition.

Work in "concentrations" to produce a collection of work suitable for a gallery showing or book project.
You will return home with a body of work suitable for a gallery showing or book project that will express your personal style, as opposed to a random collection of travel photos.
Italy Workshops Photo Tour Reviews
Sicily: Living Traditions
| April 6-14, 2020
---
Meet: Catania, Italy
Depart: Catania, Italy
Tour Group Size: 6-12 People
Price
$4350 / Participant (double occupancy)
$500 / Single supplement private room
$200 discount for non-photographer partner
Included:
Travel
Daily excursions and all ground-transportation starting in Catania, Italy and ending in Catania
Hotels
8 nights accommodations in 3 and 4 star hotels (best available hotels in the towns)
If you wish to share a room, we'll do our best to find you a roommate.  Register early because rooms are assigned by registration date.
Suites and balcony rooms may be available at extra cost, upon request.
Meals
All breakfasts, 2 dinners, 2 lunches.
Workshop
Workshop tuition, including instruction in the field throughout the week and on-screen review where allowed by time and hotel space.
---
Not Included:
Airfare
Trip insurance (recommended)
*Also not included are crowds of tourists, slow moving tour groups  and lectures on the history of plague 🙂
Discounts
$100 off per person having attended a previous Italy Workshops event (6 days or longer)
Payment Schedule
A reservation fee of $500 will hold your spot
50% of balance is due 120 days prior to your workshop
The balance of payment is due 60 days prior to your workshop
Rooms
We use hotels rated 3 or 4 stars, always with private bath. Rooms are assigned in order of reservations received, so early signup is recommended. Ask about premium rooms, at some workshop locations for an additional supplement charge.
Single Supplements
Fees are based on double occupancy. Single supplement may be added for participants who wish to have a private room to themselves. Supplements vary depending on the hotels used. If you are traveling alone and wish to share a room with another participant, please let us know and we'll do our best to match you with a roommate.
Cancellation fee schedule 
There is no charge for cancellation within ten days of booking your workshop.
After ten days, reservation fees are non-refundable but may be applied to a future workshop event.
Cancellations less than 90 days prior to workshop incur a cancellation fee of 25% of the total workshop cost.
Cancellations less than 45 days prior to workshop incur a cancellation fee of 50% of the total workshop cost.
Cancellations less than 15 days prior to workshop incur a cancellation fee of 75% of the total workshop cost.
No partial refunds will be given for unused portions of a workshop.
We highly recommend that all workshop participants purchase trip cancellation insurance independently.
Cancelled Workshops
Italy Workshops reserves the right to cancel any trip for any reason whatsoever, including insufficient signup, logistical problems that may impede a workshop, hotel closures or acts of God. (We have never yet had to cancel a workshop.)
Refund of all fees paid shall release Italy Workshops from any further liability. Italy Workshops is not responsible for any expenses incurred by workshop participants in preparing for a cancelled workshop. In the case of insufficient signup to make a workshop feasible, notice and refund will be sent 120 days prior to the workshop.
Photographic Release
Italy Workshops reserves the right to photograph and film its trips in entirety. Participants should be aware that images of them may be used for promotional purposes or joint marketing efforts with third parties, without remuneration.
Reserve Your Experience Today
Group sizes are extremely limited. Please reserve early.
You can reserve your spot by filling out the form below,
or by calling us at 801-364-6645