Warning
: chmod(): No such file or directory in
/nfs/c08/h04/mnt/117165/domains/italyworkshops.com/html/wp-includes/plugin.php(452) : runtime-created function
on line
1
Warning
: chmod(): No such file or directory in
/nfs/c08/h04/mnt/117165/domains/italyworkshops.com/html/wp-includes/plugin.php(459) : runtime-created function
on line
1
Warning
: chmod(): No such file or directory in
/nfs/c08/h04/mnt/117165/domains/italyworkshops.com/html/wp-includes/plugin.php(466) : runtime-created function
on line
1
Warning
: chmod(): No such file or directory in
/nfs/c08/h04/mnt/117165/domains/italyworkshops.com/html/wp-includes/plugin.php(471) : runtime-created function
on line
1
Warning
: chmod(): No such file or directory in
/nfs/c08/h04/mnt/117165/domains/italyworkshops.com/html/wp-includes/plugin.php(477) : runtime-created function
on line
1
Warning
: chmod(): No such file or directory in
/nfs/c08/h04/mnt/117165/domains/italyworkshops.com/html/wp-includes/plugin.php(484) : runtime-created function
on line
1
Warning
: chmod(): No such file or directory in
/nfs/c08/h04/mnt/117165/domains/italyworkshops.com/html/wp-includes/plugin.php(452) : runtime-created function
on line
1
Warning
: chmod(): No such file or directory in
/nfs/c08/h04/mnt/117165/domains/italyworkshops.com/html/wp-includes/plugin.php(459) : runtime-created function
on line
1
Warning
: chmod(): No such file or directory in
/nfs/c08/h04/mnt/117165/domains/italyworkshops.com/html/wp-includes/plugin.php(466) : runtime-created function
on line
1
Warning
: chmod(): No such file or directory in
/nfs/c08/h04/mnt/117165/domains/italyworkshops.com/html/wp-includes/plugin.php(471) : runtime-created function
on line
1
Warning
: chmod(): No such file or directory in
/nfs/c08/h04/mnt/117165/domains/italyworkshops.com/html/wp-includes/plugin.php(477) : runtime-created function
on line
1
Warning
: chmod(): No such file or directory in
/nfs/c08/h04/mnt/117165/domains/italyworkshops.com/html/wp-includes/plugin.php(484) : runtime-created function
on line
1
Warning
: chmod(): No such file or directory in
/nfs/c08/h04/mnt/117165/domains/italyworkshops.com/html/wp-includes/plugin.php(452) : runtime-created function
on line
1
Warning
: chmod(): No such file or directory in
/nfs/c08/h04/mnt/117165/domains/italyworkshops.com/html/wp-includes/plugin.php(459) : runtime-created function
on line
1
Warning
: chmod(): No such file or directory in
/nfs/c08/h04/mnt/117165/domains/italyworkshops.com/html/wp-includes/plugin.php(466) : runtime-created function
on line
1
Warning
: chmod(): No such file or directory in
/nfs/c08/h04/mnt/117165/domains/italyworkshops.com/html/wp-includes/plugin.php(471) : runtime-created function
on line
1
Warning
: chmod(): No such file or directory in
/nfs/c08/h04/mnt/117165/domains/italyworkshops.com/html/wp-includes/plugin.php(477) : runtime-created function
on line
1
Warning
: chmod(): No such file or directory in
/nfs/c08/h04/mnt/117165/domains/italyworkshops.com/html/wp-includes/plugin.php(484) : runtime-created function
on line
1

Warning: chmod(): No such file or directory in /nfs/c08/h04/mnt/117165/domains/italyworkshops.com/html/wp-includes/plugin.php(452) : runtime-created function on line 1

Warning: chmod(): No such file or directory in /nfs/c08/h04/mnt/117165/domains/italyworkshops.com/html/wp-includes/plugin.php(459) : runtime-created function on line 1

Warning: chmod(): No such file or directory in /nfs/c08/h04/mnt/117165/domains/italyworkshops.com/html/wp-includes/plugin.php(466) : runtime-created function on line 1

Warning: chmod(): No such file or directory in /nfs/c08/h04/mnt/117165/domains/italyworkshops.com/html/wp-includes/plugin.php(471) : runtime-created function on line 1

Warning: chmod(): No such file or directory in /nfs/c08/h04/mnt/117165/domains/italyworkshops.com/html/wp-includes/plugin.php(477) : runtime-created function on line 1

Warning: chmod(): No such file or directory in /nfs/c08/h04/mnt/117165/domains/italyworkshops.com/html/wp-includes/plugin.php(484) : runtime-created function on line 1



Warning: chmod(): No such file or directory in /nfs/c08/h04/mnt/117165/domains/italyworkshops.com/html/wp-includes/plugin.php(452) : runtime-created function on line 1

Warning: chmod(): No such file or directory in /nfs/c08/h04/mnt/117165/domains/italyworkshops.com/html/wp-includes/plugin.php(459) : runtime-created function on line 1

Warning: chmod(): No such file or directory in /nfs/c08/h04/mnt/117165/domains/italyworkshops.com/html/wp-includes/plugin.php(466) : runtime-created function on line 1

Warning: chmod(): No such file or directory in /nfs/c08/h04/mnt/117165/domains/italyworkshops.com/html/wp-includes/plugin.php(471) : runtime-created function on line 1

Warning: chmod(): No such file or directory in /nfs/c08/h04/mnt/117165/domains/italyworkshops.com/html/wp-includes/plugin.php(477) : runtime-created function on line 1

Warning: chmod(): No such file or directory in /nfs/c08/h04/mnt/117165/domains/italyworkshops.com/html/wp-includes/plugin.php(484) : runtime-created function on line 1


Warning

: chmod(): No such file or directory in

/nfs/c08/h04/mnt/117165/domains/italyworkshops.com/html/wp-includes/plugin.php(452) : runtime-created function

on line

1 Warning

: chmod(): No such file or directory in

/nfs/c08/h04/mnt/117165/domains/italyworkshops.com/html/wp-includes/plugin.php(459) : runtime-created function

on line

1 Warning

: chmod(): No such file or directory in

/nfs/c08/h04/mnt/117165/domains/italyworkshops.com/html/wp-includes/plugin.php(466) : runtime-created function

on line

1 Warning

: chmod(): No such file or directory in

/nfs/c08/h04/mnt/117165/domains/italyworkshops.com/html/wp-includes/plugin.php(471) : runtime-created function

on line

1 Warning

: chmod(): No such file or directory in

/nfs/c08/h04/mnt/117165/domains/italyworkshops.com/html/wp-includes/plugin.php(477) : runtime-created function

on line

1 Warning

: chmod(): No such file or directory in

/nfs/c08/h04/mnt/117165/domains/italyworkshops.com/html/wp-includes/plugin.php(484) : runtime-created function

on line

1

Warning

: chmod(): No such file or directory in

/nfs/c08/h04/mnt/117165/domains/italyworkshops.com/html/wp-includes/plugin.php(452) : runtime-created function

on line

1 Warning

: chmod(): No such file or directory in

/nfs/c08/h04/mnt/117165/domains/italyworkshops.com/html/wp-includes/plugin.php(459) : runtime-created function

on line

1 Warning

: chmod(): No such file or directory in

/nfs/c08/h04/mnt/117165/domains/italyworkshops.com/html/wp-includes/plugin.php(466) : runtime-created function

on line

1 Warning

: chmod(): No such file or directory in

/nfs/c08/h04/mnt/117165/domains/italyworkshops.com/html/wp-includes/plugin.php(471) : runtime-created function

on line

1 Warning

: chmod(): No such file or directory in

/nfs/c08/h04/mnt/117165/domains/italyworkshops.com/html/wp-includes/plugin.php(477) : runtime-created function

on line

1 Warning

: chmod(): No such file or directory in

/nfs/c08/h04/mnt/117165/domains/italyworkshops.com/html/wp-includes/plugin.php(484) : runtime-created function

on line

1 Warning

: chmod(): No such file or directory in

/nfs/c08/h04/mnt/117165/domains/italyworkshops.com/html/wp-includes/plugin.php(452) : runtime-created function

on line

1 Warning

: chmod(): No such file or directory in

/nfs/c08/h04/mnt/117165/domains/italyworkshops.com/html/wp-includes/plugin.php(459) : runtime-created function

on line

1 Warning

: chmod(): No such file or directory in

/nfs/c08/h04/mnt/117165/domains/italyworkshops.com/html/wp-includes/plugin.php(466) : runtime-created function

on line

1 Warning

: chmod(): No such file or directory in

/nfs/c08/h04/mnt/117165/domains/italyworkshops.com/html/wp-includes/plugin.php(471) : runtime-created function

on line

1 Warning

: chmod(): No such file or directory in

/nfs/c08/h04/mnt/117165/domains/italyworkshops.com/html/wp-includes/plugin.php(477) : runtime-created function

on line

1 Warning

: chmod(): No such file or directory in

/nfs/c08/h04/mnt/117165/domains/italyworkshops.com/html/wp-includes/plugin.php(484) : runtime-created function

on line

1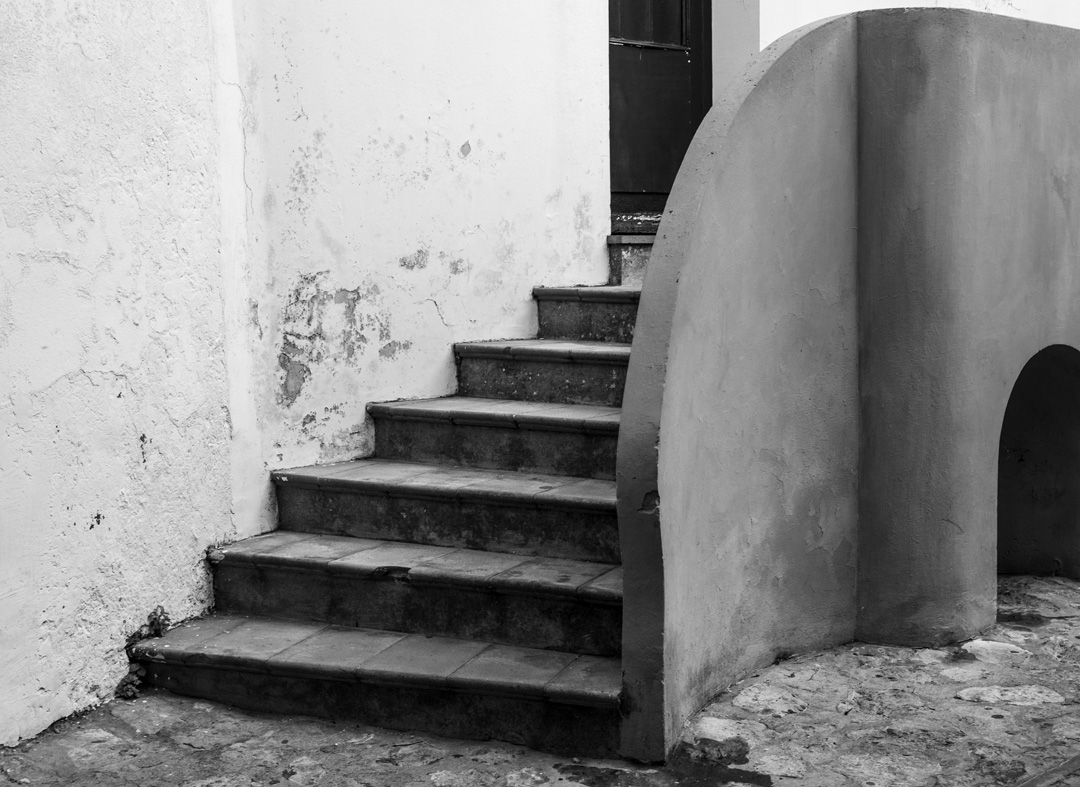 Take a peek at this collection of images by Randy Lewis, a member of our last Amalfi Coast workshop and a favorite travel buddy.  I love the continuity of this collection and it's simplicity.  It reads as the Amalfi Coast without ever showing the coastline,  just by focusing on the iconic shapes and architectural forms that are unique to the region.
Randy hosted me last year when Randy Collier and I gave a presentation to his Big Canoe Camera Club in Georgia.  He and his wife June showed us the definition of southern grace as they put us up in their beautiful home in the woods.
I'll be sharing more images created by our workshop guests soon!
Warning
: chmod(): No such file or directory in
/nfs/c08/h04/mnt/117165/domains/italyworkshops.com/html/wp-includes/plugin.php(452) : runtime-created function
on line
1
Warning
: chmod(): No such file or directory in
/nfs/c08/h04/mnt/117165/domains/italyworkshops.com/html/wp-includes/plugin.php(459) : runtime-created function
on line
1
Warning
: chmod(): No such file or directory in
/nfs/c08/h04/mnt/117165/domains/italyworkshops.com/html/wp-includes/plugin.php(466) : runtime-created function
on line
1
Warning
: chmod(): No such file or directory in
/nfs/c08/h04/mnt/117165/domains/italyworkshops.com/html/wp-includes/plugin.php(471) : runtime-created function
on line
1
Warning
: chmod(): No such file or directory in
/nfs/c08/h04/mnt/117165/domains/italyworkshops.com/html/wp-includes/plugin.php(477) : runtime-created function
on line
1
Warning
: chmod(): No such file or directory in
/nfs/c08/h04/mnt/117165/domains/italyworkshops.com/html/wp-includes/plugin.php(484) : runtime-created function
on line
1
Warning
: chmod(): No such file or directory in
/nfs/c08/h04/mnt/117165/domains/italyworkshops.com/html/wp-includes/plugin.php(452) : runtime-created function
on line
1
Warning
: chmod(): No such file or directory in
/nfs/c08/h04/mnt/117165/domains/italyworkshops.com/html/wp-includes/plugin.php(459) : runtime-created function
on line
1
Warning
: chmod(): No such file or directory in
/nfs/c08/h04/mnt/117165/domains/italyworkshops.com/html/wp-includes/plugin.php(466) : runtime-created function
on line
1
Warning
: chmod(): No such file or directory in
/nfs/c08/h04/mnt/117165/domains/italyworkshops.com/html/wp-includes/plugin.php(471) : runtime-created function
on line
1
Warning
: chmod(): No such file or directory in
/nfs/c08/h04/mnt/117165/domains/italyworkshops.com/html/wp-includes/plugin.php(477) : runtime-created function
on line
1
Warning
: chmod(): No such file or directory in
/nfs/c08/h04/mnt/117165/domains/italyworkshops.com/html/wp-includes/plugin.php(484) : runtime-created function
on line
1
Newer
Kit Smith / Images from Puglia
Warning
: chmod(): No such file or directory in
/nfs/c08/h04/mnt/117165/domains/italyworkshops.com/html/wp-includes/plugin.php(452) : runtime-created function
on line
1
Warning
: chmod(): No such file or directory in
/nfs/c08/h04/mnt/117165/domains/italyworkshops.com/html/wp-includes/plugin.php(459) : runtime-created function
on line
1
Warning
: chmod(): No such file or directory in
/nfs/c08/h04/mnt/117165/domains/italyworkshops.com/html/wp-includes/plugin.php(466) : runtime-created function
on line
1
Warning
: chmod(): No such file or directory in
/nfs/c08/h04/mnt/117165/domains/italyworkshops.com/html/wp-includes/plugin.php(471) : runtime-created function
on line
1
Warning
: chmod(): No such file or directory in
/nfs/c08/h04/mnt/117165/domains/italyworkshops.com/html/wp-includes/plugin.php(477) : runtime-created function
on line
1
Warning
: chmod(): No such file or directory in
/nfs/c08/h04/mnt/117165/domains/italyworkshops.com/html/wp-includes/plugin.php(484) : runtime-created function
on line
1
Older
Letting go of the third dimension

Warning: chmod(): No such file or directory in /nfs/c08/h04/mnt/117165/domains/italyworkshops.com/html/wp-includes/plugin.php(452) : runtime-created function on line 1

Warning: chmod(): No such file or directory in /nfs/c08/h04/mnt/117165/domains/italyworkshops.com/html/wp-includes/plugin.php(459) : runtime-created function on line 1

Warning: chmod(): No such file or directory in /nfs/c08/h04/mnt/117165/domains/italyworkshops.com/html/wp-includes/plugin.php(466) : runtime-created function on line 1

Warning: chmod(): No such file or directory in /nfs/c08/h04/mnt/117165/domains/italyworkshops.com/html/wp-includes/plugin.php(471) : runtime-created function on line 1

Warning: chmod(): No such file or directory in /nfs/c08/h04/mnt/117165/domains/italyworkshops.com/html/wp-includes/plugin.php(477) : runtime-created function on line 1

Warning: chmod(): No such file or directory in /nfs/c08/h04/mnt/117165/domains/italyworkshops.com/html/wp-includes/plugin.php(484) : runtime-created function on line 1



Warning: chmod(): No such file or directory in /nfs/c08/h04/mnt/117165/domains/italyworkshops.com/html/wp-includes/plugin.php(452) : runtime-created function on line 1

Warning: chmod(): No such file or directory in /nfs/c08/h04/mnt/117165/domains/italyworkshops.com/html/wp-includes/plugin.php(459) : runtime-created function on line 1

Warning: chmod(): No such file or directory in /nfs/c08/h04/mnt/117165/domains/italyworkshops.com/html/wp-includes/plugin.php(466) : runtime-created function on line 1

Warning: chmod(): No such file or directory in /nfs/c08/h04/mnt/117165/domains/italyworkshops.com/html/wp-includes/plugin.php(471) : runtime-created function on line 1

Warning: chmod(): No such file or directory in /nfs/c08/h04/mnt/117165/domains/italyworkshops.com/html/wp-includes/plugin.php(477) : runtime-created function on line 1

Warning: chmod(): No such file or directory in /nfs/c08/h04/mnt/117165/domains/italyworkshops.com/html/wp-includes/plugin.php(484) : runtime-created function on line 1


Warning: chmod(): No such file or directory in /nfs/c08/h04/mnt/117165/domains/italyworkshops.com/html/wp-includes/plugin.php(452) : runtime-created function on line 1

Warning: chmod(): No such file or directory in /nfs/c08/h04/mnt/117165/domains/italyworkshops.com/html/wp-includes/plugin.php(459) : runtime-created function on line 1

Warning: chmod(): No such file or directory in /nfs/c08/h04/mnt/117165/domains/italyworkshops.com/html/wp-includes/plugin.php(466) : runtime-created function on line 1

Warning: chmod(): No such file or directory in /nfs/c08/h04/mnt/117165/domains/italyworkshops.com/html/wp-includes/plugin.php(471) : runtime-created function on line 1

Warning: chmod(): No such file or directory in /nfs/c08/h04/mnt/117165/domains/italyworkshops.com/html/wp-includes/plugin.php(477) : runtime-created function on line 1

Warning: chmod(): No such file or directory in /nfs/c08/h04/mnt/117165/domains/italyworkshops.com/html/wp-includes/plugin.php(484) : runtime-created function on line 1

Warning: chmod(): No such file or directory in /nfs/c08/h04/mnt/117165/domains/italyworkshops.com/html/wp-includes/plugin.php(452) : runtime-created function on line 1

Warning: chmod(): No such file or directory in /nfs/c08/h04/mnt/117165/domains/italyworkshops.com/html/wp-includes/plugin.php(459) : runtime-created function on line 1

Warning: chmod(): No such file or directory in /nfs/c08/h04/mnt/117165/domains/italyworkshops.com/html/wp-includes/plugin.php(466) : runtime-created function on line 1

Warning: chmod(): No such file or directory in /nfs/c08/h04/mnt/117165/domains/italyworkshops.com/html/wp-includes/plugin.php(471) : runtime-created function on line 1

Warning: chmod(): No such file or directory in /nfs/c08/h04/mnt/117165/domains/italyworkshops.com/html/wp-includes/plugin.php(477) : runtime-created function on line 1

Warning: chmod(): No such file or directory in /nfs/c08/h04/mnt/117165/domains/italyworkshops.com/html/wp-includes/plugin.php(484) : runtime-created function on line 1

Warning: chmod(): No such file or directory in /nfs/c08/h04/mnt/117165/domains/italyworkshops.com/html/wp-includes/plugin.php(452) : runtime-created function on line 1

Warning: chmod(): No such file or directory in /nfs/c08/h04/mnt/117165/domains/italyworkshops.com/html/wp-includes/plugin.php(459) : runtime-created function on line 1

Warning: chmod(): No such file or directory in /nfs/c08/h04/mnt/117165/domains/italyworkshops.com/html/wp-includes/plugin.php(466) : runtime-created function on line 1

Warning: chmod(): No such file or directory in /nfs/c08/h04/mnt/117165/domains/italyworkshops.com/html/wp-includes/plugin.php(471) : runtime-created function on line 1

Warning: chmod(): No such file or directory in /nfs/c08/h04/mnt/117165/domains/italyworkshops.com/html/wp-includes/plugin.php(477) : runtime-created function on line 1

Warning: chmod(): No such file or directory in /nfs/c08/h04/mnt/117165/domains/italyworkshops.com/html/wp-includes/plugin.php(484) : runtime-created function on line 1

Warning: chmod(): No such file or directory in /nfs/c08/h04/mnt/117165/domains/italyworkshops.com/html/wp-includes/plugin.php(452) : runtime-created function on line 1

Warning: chmod(): No such file or directory in /nfs/c08/h04/mnt/117165/domains/italyworkshops.com/html/wp-includes/plugin.php(459) : runtime-created function on line 1

Warning: chmod(): No such file or directory in /nfs/c08/h04/mnt/117165/domains/italyworkshops.com/html/wp-includes/plugin.php(466) : runtime-created function on line 1

Warning: chmod(): No such file or directory in /nfs/c08/h04/mnt/117165/domains/italyworkshops.com/html/wp-includes/plugin.php(471) : runtime-created function on line 1

Warning: chmod(): No such file or directory in /nfs/c08/h04/mnt/117165/domains/italyworkshops.com/html/wp-includes/plugin.php(477) : runtime-created function on line 1

Warning: chmod(): No such file or directory in /nfs/c08/h04/mnt/117165/domains/italyworkshops.com/html/wp-includes/plugin.php(484) : runtime-created function on line 1

Warning: chmod(): No such file or directory in /nfs/c08/h04/mnt/117165/domains/italyworkshops.com/html/wp-includes/plugin.php(452) : runtime-created function on line 1

Warning: chmod(): No such file or directory in /nfs/c08/h04/mnt/117165/domains/italyworkshops.com/html/wp-includes/plugin.php(459) : runtime-created function on line 1

Warning: chmod(): No such file or directory in /nfs/c08/h04/mnt/117165/domains/italyworkshops.com/html/wp-includes/plugin.php(466) : runtime-created function on line 1

Warning: chmod(): No such file or directory in /nfs/c08/h04/mnt/117165/domains/italyworkshops.com/html/wp-includes/plugin.php(471) : runtime-created function on line 1

Warning: chmod(): No such file or directory in /nfs/c08/h04/mnt/117165/domains/italyworkshops.com/html/wp-includes/plugin.php(477) : runtime-created function on line 1

Warning: chmod(): No such file or directory in /nfs/c08/h04/mnt/117165/domains/italyworkshops.com/html/wp-includes/plugin.php(484) : runtime-created function on line 1

Warning: chmod(): No such file or directory in /nfs/c08/h04/mnt/117165/domains/italyworkshops.com/html/wp-includes/plugin.php(452) : runtime-created function on line 1

Warning: chmod(): No such file or directory in /nfs/c08/h04/mnt/117165/domains/italyworkshops.com/html/wp-includes/plugin.php(459) : runtime-created function on line 1

Warning: chmod(): No such file or directory in /nfs/c08/h04/mnt/117165/domains/italyworkshops.com/html/wp-includes/plugin.php(466) : runtime-created function on line 1

Warning: chmod(): No such file or directory in /nfs/c08/h04/mnt/117165/domains/italyworkshops.com/html/wp-includes/plugin.php(471) : runtime-created function on line 1

Warning: chmod(): No such file or directory in /nfs/c08/h04/mnt/117165/domains/italyworkshops.com/html/wp-includes/plugin.php(477) : runtime-created function on line 1

Warning: chmod(): No such file or directory in /nfs/c08/h04/mnt/117165/domains/italyworkshops.com/html/wp-includes/plugin.php(484) : runtime-created function on line 1

Warning: chmod(): No such file or directory in /nfs/c08/h04/mnt/117165/domains/italyworkshops.com/html/wp-includes/plugin.php(452) : runtime-created function on line 1

Warning: chmod(): No such file or directory in /nfs/c08/h04/mnt/117165/domains/italyworkshops.com/html/wp-includes/plugin.php(459) : runtime-created function on line 1

Warning: chmod(): No such file or directory in /nfs/c08/h04/mnt/117165/domains/italyworkshops.com/html/wp-includes/plugin.php(466) : runtime-created function on line 1

Warning: chmod(): No such file or directory in /nfs/c08/h04/mnt/117165/domains/italyworkshops.com/html/wp-includes/plugin.php(471) : runtime-created function on line 1

Warning: chmod(): No such file or directory in /nfs/c08/h04/mnt/117165/domains/italyworkshops.com/html/wp-includes/plugin.php(477) : runtime-created function on line 1

Warning: chmod(): No such file or directory in /nfs/c08/h04/mnt/117165/domains/italyworkshops.com/html/wp-includes/plugin.php(484) : runtime-created function on line 1

Warning: chmod(): No such file or directory in /nfs/c08/h04/mnt/117165/domains/italyworkshops.com/html/wp-includes/plugin.php(452) : runtime-created function on line 1

Warning: chmod(): No such file or directory in /nfs/c08/h04/mnt/117165/domains/italyworkshops.com/html/wp-includes/plugin.php(459) : runtime-created function on line 1

Warning: chmod(): No such file or directory in /nfs/c08/h04/mnt/117165/domains/italyworkshops.com/html/wp-includes/plugin.php(466) : runtime-created function on line 1

Warning: chmod(): No such file or directory in /nfs/c08/h04/mnt/117165/domains/italyworkshops.com/html/wp-includes/plugin.php(471) : runtime-created function on line 1

Warning: chmod(): No such file or directory in /nfs/c08/h04/mnt/117165/domains/italyworkshops.com/html/wp-includes/plugin.php(477) : runtime-created function on line 1

Warning: chmod(): No such file or directory in /nfs/c08/h04/mnt/117165/domains/italyworkshops.com/html/wp-includes/plugin.php(484) : runtime-created function on line 1

Warning
: chmod(): No such file or directory in
/nfs/c08/h04/mnt/117165/domains/italyworkshops.com/html/wp-includes/plugin.php(452) : runtime-created function
on line
1
Warning
: chmod(): No such file or directory in
/nfs/c08/h04/mnt/117165/domains/italyworkshops.com/html/wp-includes/plugin.php(459) : runtime-created function
on line
1
Warning
: chmod(): No such file or directory in
/nfs/c08/h04/mnt/117165/domains/italyworkshops.com/html/wp-includes/plugin.php(466) : runtime-created function
on line
1
Warning
: chmod(): No such file or directory in
/nfs/c08/h04/mnt/117165/domains/italyworkshops.com/html/wp-includes/plugin.php(471) : runtime-created function
on line
1
Warning
: chmod(): No such file or directory in
/nfs/c08/h04/mnt/117165/domains/italyworkshops.com/html/wp-includes/plugin.php(477) : runtime-created function
on line
1
Warning
: chmod(): No such file or directory in
/nfs/c08/h04/mnt/117165/domains/italyworkshops.com/html/wp-includes/plugin.php(484) : runtime-created function
on line
1