About Italy Workshops
---
Our primary mission is to help you:


Create the best images of your life


Experience the culture of Italy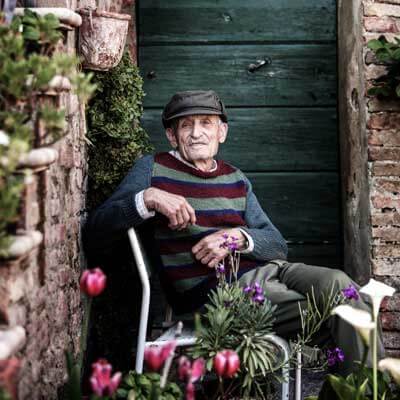 Focus on Culture
These workshops are not boot camps where photography is a competitive sport. We take our time and immerse you in the locations we visit.
We avoid big cities and tourist traps and embrace a casual, "traveling with friends" approach that has appealed to more than 600 workshop participants over the years, many of whom have traveled with us five and six times.
About Drake Busath
Workshop Leader
We purposely designed our workshops to reflect the philosophy of our founder, Drake Busath (Master of Photography, Cr.).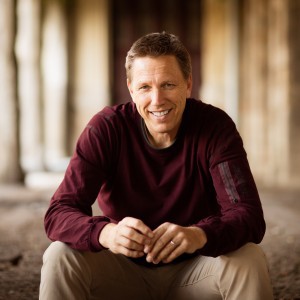 In-Depth Knowledge of Italian Culture
Drake created Italy Workshops in 1999 and has lived in, visited, and photographed Italy for almost 40 years.
Not only is Drake fluent in Italian, but he possesses a deep knowledge and affection for Italy, its beauty, culture and lifestyle, making him uniquely qualified to lead these photo workshops.
Drake has years of experience in Tuscany, the Italian Riviera (Portofino and the Cinque Terre), the Lakes District, the Italian Alps, the Dolomites, the Puglia  region, and the Amalfi Coast.
Passion for Photography and Travel
Through the years, Drake's passion for photography and Italy inspired him to create tours that reflect the way he likes to travel, which means steering clear of crowds to enjoy sidewalk cafès, evenings at overlooks and more creative time. It also means less packing and unpacking, and checking in and out of hotels!
Eighteen years of workshops  in Italy, fluency in Italian  and friendships developed along the way have been the keys to our success.   Read some comments from our participants.
What can I expect on the workshop?
In addition to your lead instructor, each workshop has a teaching assistant – or guest instructor – to ensure each photographer receives personalized instruction.
Our guest instructors are world-class professional photographers, chosen not only for their accomplishments, but also for their teaching skills and enthusiasm. Their passion for photography will help you reach new levels in your photography.
Each day we will venture to a new location to shoot photos and explore.
Classroom Time
Classroom time, which is limited to 1-2 hours per day, is designed to help you create the best images of your life. So each day you will submit a few favorite images for review and critique. While this may seem a bit intimidating at first, rest assured you will learn so much by seeing how others capture similar circumstances.
It is an eye-opening experience and can change your perspective and approach as you develop – or enhance – your own creative vision. Before you know it, you will look forward to sharing your images with the group!
Classroom discussions include:



Fast and accurate methods for proper exposure in a wide variety of situations




Timeless landscape shooting techniques




Street-shooting techniques for social images and photo-journalism




Creative Motion Techniques (i.e., subject blur, camera motion and combinations of the two)




How to find amazing light on any given day, and at any hour




Design Elements: composition, balance, scale and dimension




Content – or the absence of it – and how to create a powerful effect on viewers



Frequently Asked Questions
Non-photographer spouses, partners or friends will have a wonderful time as well. We stay at  great hotels with terrific amenities and a relaxed schedule.
Non-photographers are not waiting around for hours nor are they dragged out of bed at 4 a.m. to go to a sunrise photoshoot (unless they want to!).
Enjoying the sidewalk cafès, shopping in unique boutiques, or meandering through ancient streets are all part of the experience of being in Italy, so we include plenty of free time in our schedule.
Any camera is acceptable, including smartphones. Automation for the beginner can make the trip fun and stress-free and, at times, increase creativity.
Participants who are very comfortable with their computer are encouraged to bring it along. Editing your images during the week can enhance your learning experience. We currently use Adobe Lightroom CC for our on-screen reviews sessions. You will learn new LR editing methods and workflow shortcuts during classroom reviews and critique. Even if you've used Lightroom, we highly recommend brushing up before the workshop by watching the free tutorials available on Adobe.com.
If you are not fluent downloading and managing digital images, you might consider leaving the computer behind and just focusing on camera work. You can still submit images daily for review, and perhaps find more time to learn about your camera and develop a discerning eye. (Not to mention sleep happily while others choose to edit into the night.)
Observer Participants may be beginner photographers, attending all instruction and field trips, but not required to submit photos for critique. This is a fun way to learn without pressure. You'll still photograph the same things and we'll still want to review your work on the back of your camera and offer individual instruction in the field.